Gerry O'Connor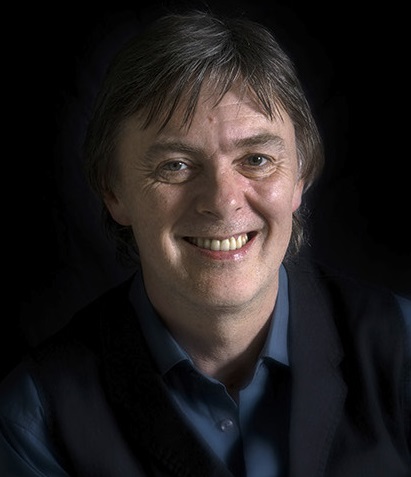 Gerry is a native of Nenagh, Co. Tipperary. He has brought the Tenor Banjo to places no other player had tread before. He has travelled the world – physically and musically – experimenting with everything from Irish to bluegrass to African and Asian, and back to Irish. As a soloist Gerry has truly traced the banjo's journey through the world of music. He also plays Fiddle and Mandolin.
In 1993 Gerry joined the acclaimed group "Four Men and a Dog" and recorded three critically acclaimed albums in the company of rock legends "THE BAND". They performed at major festivals throughout Europe, Canada, USA, Australia and China. As well as being a composer and performer Gerry is a much sought after session musician. He worked on Michael Flatley's "Lord of the Dance" soundtrack. He has guested over the years with many famous Irish artists such as The Waterboy's, Mary Black, Arcady, Moya Brennan, Luka Bloom, Sharon Shannon and performed for US President Bill Clinton in Belfast during his historic visit to Ireland. In 2002 he guested on Chris Rea's album "Dancing down the Stoney Road" and more recently played on the new album from Legendary Guitarist Albert Lee.He also toured the globe with Blues Rock Guitarist Joe Bonamassa.
Gerry has four solo albums to his credit: "Time to Time" (1992), which is now considered a classic. "Myriad" released in 1999, which features many of Gerry's own compositions and "No Place Like Home" (2004) which the Irish Times named the Number 1 Traditional/Folk album of the year 2004! and High up – Low Down (2009).
In 2005 Gerry guested with The Dubliners while Barney recovered from illness and after the sudden death of Barney McKenna in April 2012 during the Dubliners 50th Year Celebration tour Gerry stepped into the breach to enable the band to fulfill their commitments for the rest of the 50th year. Gerry joined former Dubliners Seán, Eamonn & Patsy in 2013 in bringing the songs and tunes of that famous folk band to the world as 'The Dublin Legends'. He continues to be in demand as a guest musician and Producer and always keeps busy between tours recording and playing.