Paul Kelly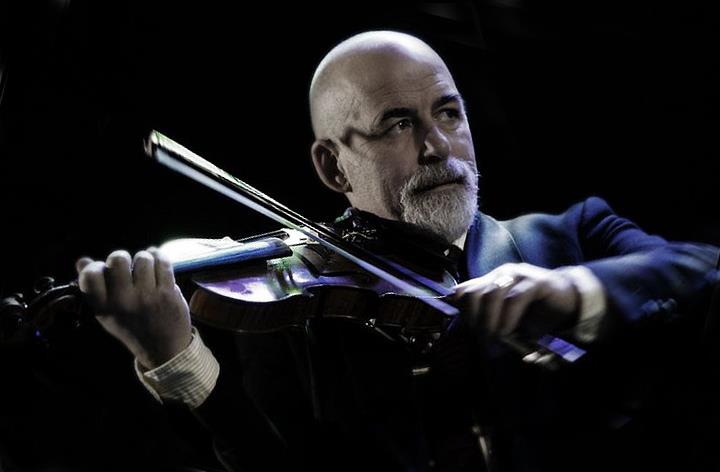 Paul, affectionately known as 'Super Sub' by the band is an experienced multi-instrumentalist musician from Tallaght in Dublin. He is equally at home in a variety of different styles of music. From a very young age he was playing the guitar and was introduced to Irish Traditional Music by neighbour and well-known fiddler Des Carty. During his teenage years he developed as a banjo and mandolin player, making many trips to Fleadhs (Irish Music Festivals) and Clare where his style was honed, playing regularly with the Russell brothers from Doolin, Noel Hill, Tony Linnane and other great Clare musicians. Only in his late teens did he start to play fiddle and gig with different folk bands around Dublin. In the early eighties he discovered Bluegrass and spent four years as fiddler with the legendary 'The Sackville String Band'. The band's reputation was such that many visiting U.S. musicians would jam on stage with them and so Paul got to hear and play with Bluegrass legends like Peter Rowan, Tex Logan and Kenny Baker.
He then joined forces with Irish singer/songwriter Mick Hanly, whose band Rusty Old Halo, he helped to form. Their only release, Still Not Cured, played a large part in establishing a "New Country Music Scene" in Dublin, with bands like The Wilf Brothers, Hank Halfhead, Chris Meehan and his Redneck Friends and the biggest of them all, The Fleadh Cowboys, all touring the country on a regular basis. Although Paul had played with all the above bands at some stage, he joined the Fleadh Cowboys 1989, who were one of the hottest bands in Ireland at that time, touring regularly around the country and also playing monthly in two of London's best known venues; The Mean Fiddler and The Powerhouse.
In 1992, after Paul had established himself as a studio session musician, recording with Mary Black, The Dubliners, Townes van Zandt and many others, he returned to his traditional roots by joining with Trevor Hutchinson and Gerry O' Beirne as fiddler and mandolinist in The Sharon Shannon Band, touring America and Europe which culminated with a Late Late Show TV Special dedicated to the Clare accordion wizard. In 1997 Paul founded a record company called Malgamú Music, which tapped in to the new eclecticism in Traditional Irish music, and encouraged its artists to experiment with other musical styles, although keeping Irish Music at the core. This project saw six releases including Paul's own offering "a mandolin album", which received excellent reviews and is often quoted as a defining CD in Irish music for the mandolin. A book of 110 mandolin tunes selected from his vast repertoire (including some of his own compositions) was published in 2007.
At present Paul teaches music in BCFE, college in Dublin. He also gives Mandolin & Fiddle workshops in the USA, Finland & Ireland and in 2011 was delighted to be asked to teach Irish mandolin at world-renowned classical Mandolinist Carlo Aonzo's International Mandolin Academy in Ferrara, Italy, an engagement which was repeated in 2012.
Paul was a member of The David Munnelly Band touring the Middle East, Europe & the US. He currently works with ex De Dannan singer Eleanor Shanley regularly touring Holland, Denmark, Austria, Italy and Ireland. He is also touring with The Dublin Legends through 2014 as the "Super Sub" for Banjo wizard Gerry O' Connor who was treading the boards with the world renowned blues guitarist Joe Bonamassa.