Paul Watchorn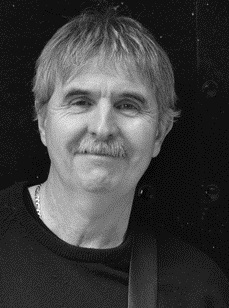 Paul is a true blue 'Dub'. He is rated as one of the best 5 String Banjo players in Ireland and as such has played all over the world. He is also an accomplished Guitar player and vocalist. Music runs in Paul's family, his brother Patsy was with The Dublin City Ramblers for many years, The Dubliners and until recently The Dublin Legends.
Over the years Paul has played with many different artists including his brother Patsy. He was one of the Lead singers with Derek Warfield of The Wolfetones and had been touring with him for over 4 years as The Wolfetones' Derek Warfield and The Sons of Erin Band. In that time he played all over the USA, England, Scotland, Spain, France, and Germany and toured extensively around Ireland. Since then Paul continued to tour Ireland and the UK as Paul Watchorn and The Sons of Erin Band.
On a lighter note Paul started off his career as a Professional Snooker Player and during those years played in many of the Ranking Tournaments, but the draw and the love of the music and song was too much to ignore so he devoted all his time to it. Paul is never happier than when he is on stage performing.